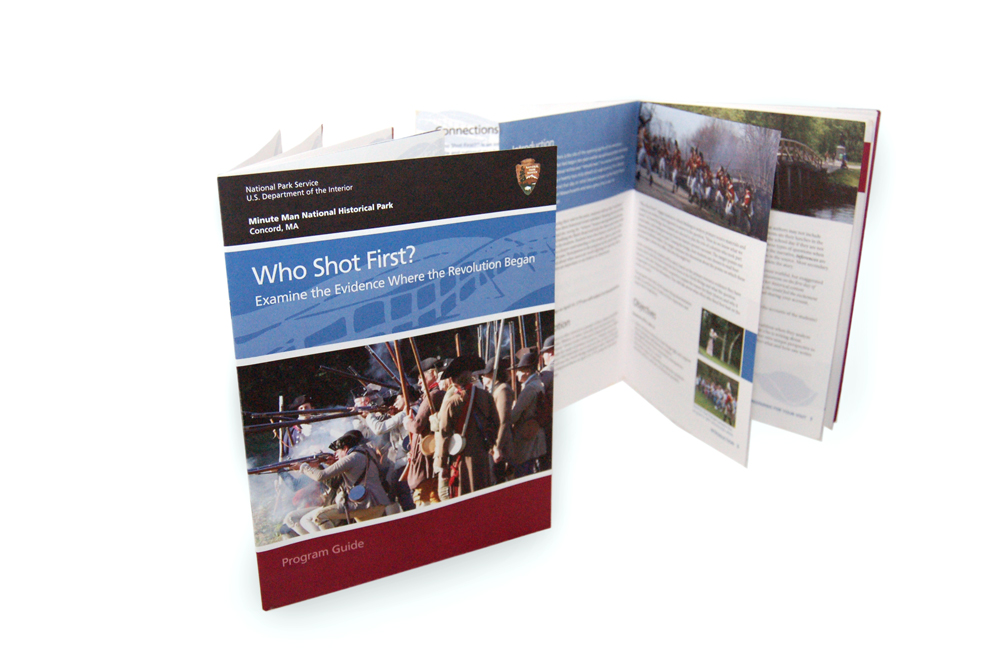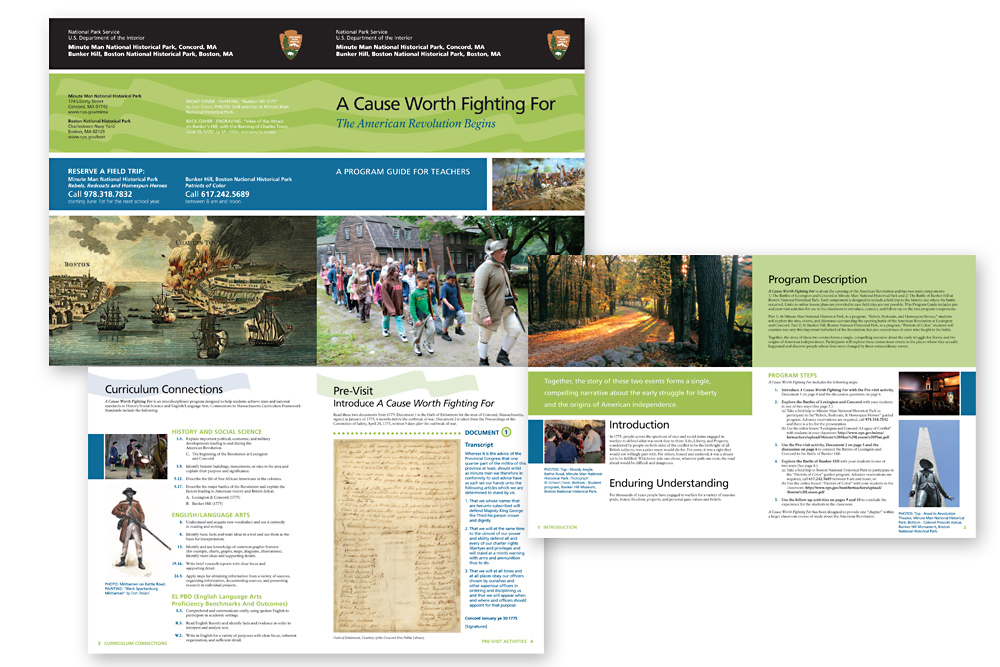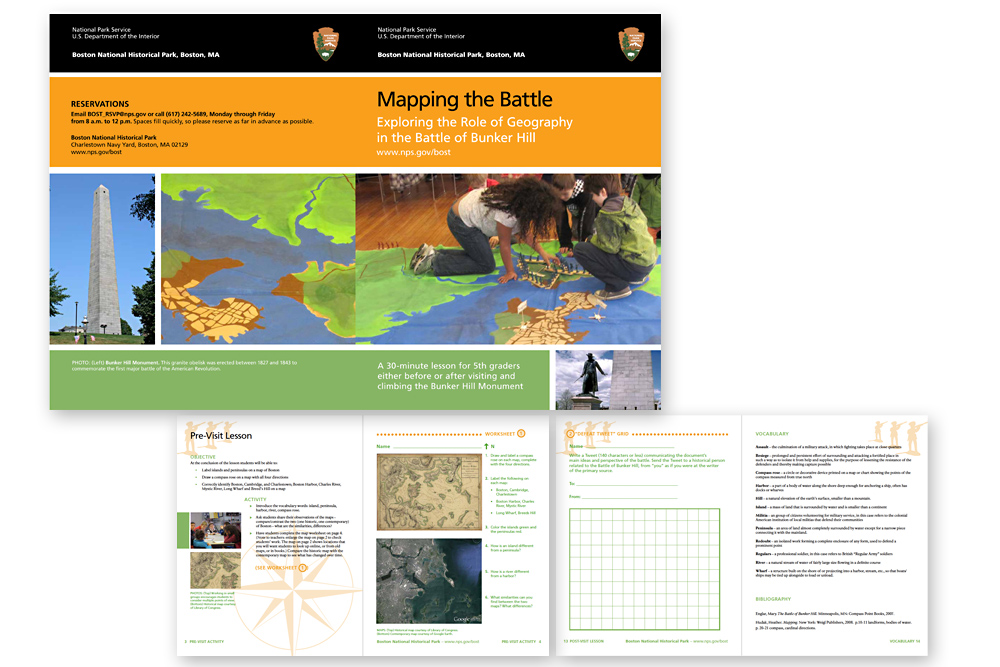 National Park Service Program Guides
CREATIVE DEVELOPMENT + DESIGN
"Who Shot First?" – Minute Man National Historical Park
This 20-page program guide in a series for the National Parks in the northeast incorporates dynamic photography of reenactors and students at the site of the beginning of the American Revolution: Minute Man National Historical Park in Concord, MA. Building on the Parks' Unigrid system, Merry Perry Design created an overall guide design that ensures consistency and flexibility to accommodate varying source material (park photography, activities, maps and primary source text translations) and Common Core and Massachusetts Curriculum educational frameworks. Throughout, distinguishing thematic details such as color palette, photography and iconography allow teachers and Park staff to recognize each guide easily at a glance. Primary source text and pre- and post-visit activities are easily cross-referenced through the use of guiding icons and color-banded pages.
"A Cause Worth Fighting For" – Boston and Minute Man National Historical Parks
The original of the series, this 12-page program guide serves as a promotional tool for a joint educational program between the Boston National Historical Park and the Minute Man National Historical Park, focused on the beginning of the American Revolution. The guide features a blend of photographs of students engaged in site visits and compelling historical imagery, and offers teachers pre- and post-visit activities as well as details for planning field trips.
"Mapping the Battle" – Boston National Historical Park
This 16-page program guide continues a series of program guides presenting a family of materials within the National Park Service brand. Guide content features photography of students visiting the Park, historical background and primary source quotes, along with pre- and post-visit activities.

Client

National Park Service

Date

August 13, 2015

Tags

>Print, Education, Environment