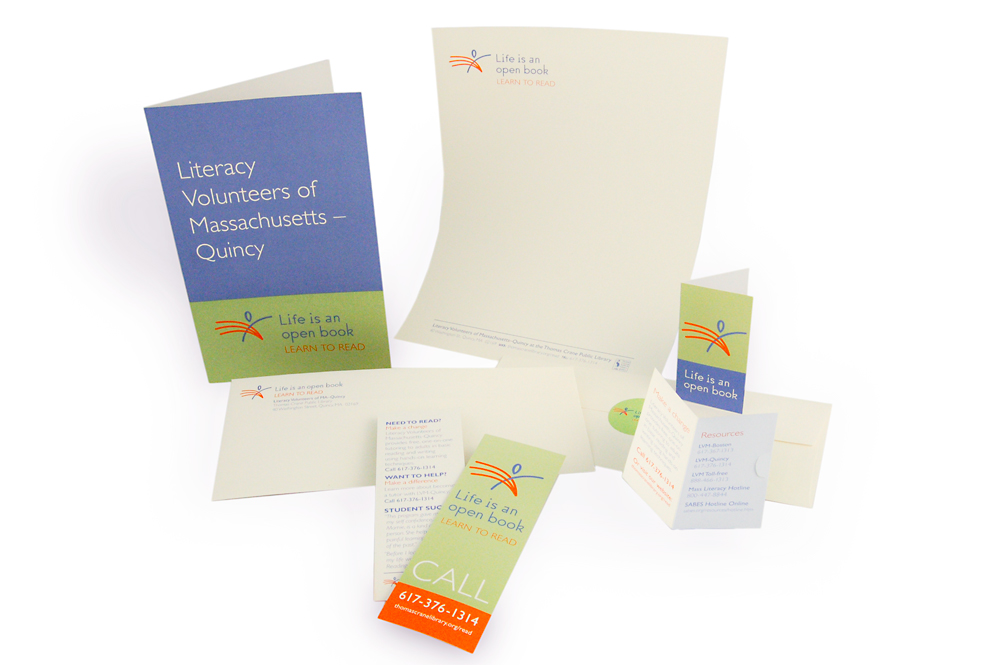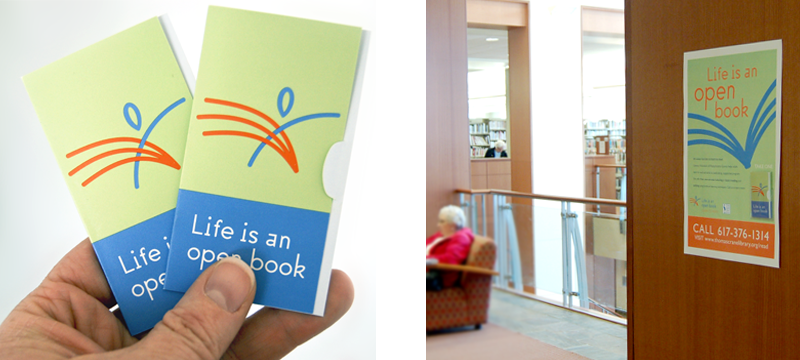 Life is an Open Book Outreach Campaign
DESIGN, CREATIVE DEVELOPMENT + PRINT MANAGEMENT
This free, one-on-one adult literacy tutoring program asserts that, "It's never too late to learn." Merry Perry Design helped LVM-Q develop an outreach campaign around the warmth and optimism of this positive message. Banners, bookmarks and posters in high-visibility public spaces promote the program's resources. An overview brochure and "quick-cards" encourage potential tutors, students, and their advocates to get involved.
Poster with "quick-cards"
LVM-Quincy's "Life Is an Open Book" outreach campaign poster on display in a high-traffic area of the Thomas Crane Public Library.
Client

Literacy Volunteers of MA–Quincy

Date

August 13, 2015

Tags

>Print, Education